Expand your skills.
Follow along as Bella Taylor Smith helps develop your skills as a vocalist, from the fundamentals and basics to runs and making a song your own.
Go to the next level.
Take your passion to the next level, get the key insights and next-level techniques that pro's use to expand their voices and range.
Unlock your potential.
Learn how to unlock powerful singing through breathing and engaging your whole body.
Sing with confidence.
With 15 lessons available to you 24/7 you will have every technique available to you to lift your playing into pro category backed by expertise that is exclusive to Pathway.
LEARN ON YOUR TIME WITH ALL-ACCESS.
All 14 lessons are available to you 24/7; allowing you the freedom to grow your skills and develop into a professional vocalist.
INTRODUCTION
Singing is emotive, challenging and exciting. In this introductory session, Bella shares her pathway and her genuine passion for singing.
HEALTHY SINGING
You only have one voice so it's important to take care of it. Take these lifestyle tips into your daily practice and achieve longevity.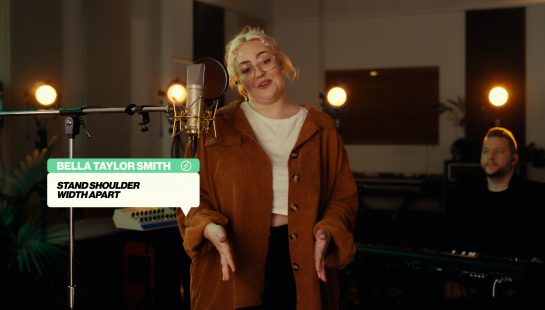 POSTURE & BREATHING
Unlock powerful singing through breathing and engaging your whole body. Implementing this simple technique will set you up to use your voice at its full potential.
VOCAL WARM UPS
Preparing your voice before any performance is key. In this session, Bella shares some of her go-to warmups that will quickly become yours too. They are a gentle, easy, and affective way to maintaining your vocal health.
PLACEMENT
Bring emotion and style to your performance by navigating the full range of your voice. In this session, Bella shares how you can easily change the emotion you want to convey through your placement of notes.
OVERCOMING NERVES
We have all felt out of our depth at one time or another, which can affect any artist but we theres is always a way to find your feet again. Overcome nerves and put your best performance forward with Bella's approach to awareness and grounding.
MAKING A SONG YOUR OWN
Music is powerful when you share it in a way that speaks to your audience. Learn how to make intentional musical choices that can bring any song to life.
VOCAL ARRANGING
In this session, Bella maps out the key elements to layering and arranging vocals that will equip you to produce any song into something rich and memorable.
OVERCOMING MISTAKES
Performing in any setting takes vulnerability and strength. Bella offers her seasoned advice that will develop your resilience in an industry where mistakes are inevitable.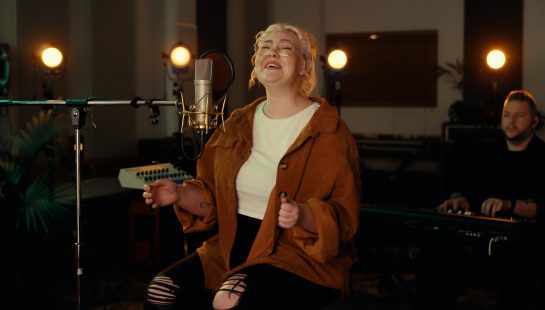 RAVES & RUNS
Improvisation and creativity allows you to put your own stamp on any song. Learn Bella's signature approach to raves and runs that will keep your audience captivated and leave them wanting more.
GENRE SINGING
Every vocalist has a different approach to the sound they want to create. Explore different genres with Bella as she teaches how to hone in on your unique sound as an artist.
LIVE MUSIC
The relationship between a vocalist and their band is invaluable. Learn how to facilitate the ebb and flow of a great live performance by building a better connection with your band and audience.
SONGWRITING
Knowing what you enjoy will allow you to better your craft as a songwriter. In this session, you'll be equipped with Bella's unique way of telling a story as she teaches you to articulate and share your experiences through song.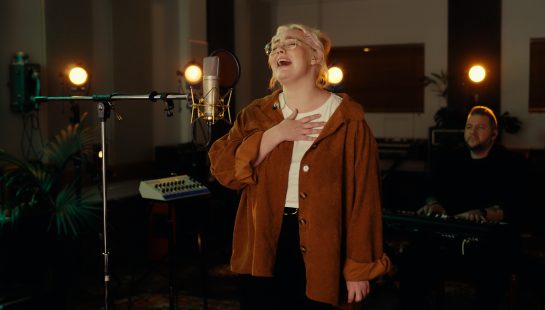 BELLA EXCLUSIVE PERFORMANCE
In this final session, Bella gives an exclusive performance of "Tired" off of her self-titled release. See how Bella pulls together the techniques of the whole series to tell an intimate story, demonstrating how storytelling, melody and performance intertwine.
Get Started
Purchase this course and take the next step in your singing career.